A car accident can be a very frightening experience. Accidents can happen to anyone anywhere. As a Houston car accident lawyer that has handled hundreds of accident cases over the last 30 years, I believe accident victims need to protect their legal rights soon after an accident occurs. There are several things that you should consider doing after an accident.
You should stop your car and if safe, you should leave your car as close as possible to the place of impact without obstructing traffic. Remain at the scene of the accident to aid the injured. In most cases you will want to call and report the accident to your local police department particularly if someone has been injured. Immediately call an ambulance if necessary to aid any of the injured parties.
You also want to protect the scene of the accident to avoid any additional collisions. Do not allow your car to obstruct the road if it can be safely moved. You can warn all approaching cars by raising your hood and/or turning on your hazard lights. If it is night time you may be able to place flares or reflectors on the road.
Exchange information with the other driver. Get the name, address, phone number, drivers license number, name of their insurance company, and policy number. Also get the passenger(s) name, address, and phone number along with the witness(s) name, address, and phone number. If the driver is not the owner of the car then get the owner's name, address, phone number, insurance company and policy number.
Make notes about the time of day, weather conditions, road conditions, street lights, and any skid marks at the scene. Also make a diagram of the accident noting the location of the vehicles, crosswalks, stop signs, and traffic signals.
Do not admit responsibility to the police or other driver until you speak with a Houston car accident lawyer. Things that you say may be used against you if there is subsequent litigation. You may actually think that you were responsible for the accident and later learn that the other driver caused it or that the other driver was equally at fault.
Before you allow your car to be towed make sure you know the cost for towing and where the car will be taken. File an accident report if the police do not.
Seek emergency treatment if necessary or consider seeing a doctor after an accident if you are injured. The charges for the doctor visits and medical treatment may be covered by your insurance or we may be able to help you.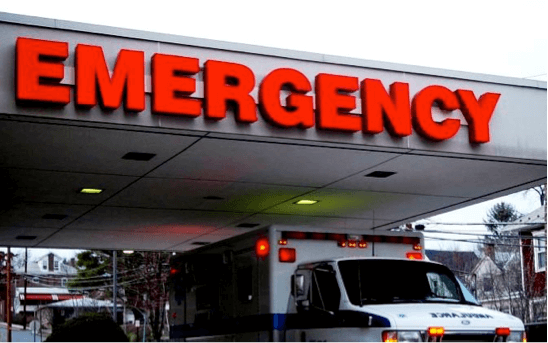 Most importantly, you should not settle any claims from your accident until your doctor has advised you about the extent of your injuries and you have spoken to a Houston car accident lawyer. You and/or your lawyer should also notify your insurance company as soon as possible after the collision. In addition, the sooner you call a lawyer the better since witnesses may forget the details of the accident over time and the scene may actually change. The scene should be preserved as soon as possible and witnesses interviewed. Your lawyer can also counsel you on how to respond to questions from insurance adjusters and also help you try and recover the compensation for your injuries that you deserve. Car accidents
What types of damages may we recover after an accident?
As a Houston car accident attorney for over 30 years, I can say that seeking money damages as compensation for those who are wrongfully injured or killed is our primary goal. Although the firm cannot guarantee a recovery, money damages that are generally recovered for accident victims include money for a victims past and future physical pain and suffering, mental anguish, disfigurement, physical and mental impairment, medical expenses, loss of earnings, and pre-judgment and post judgment interest. In addition compensation in select cases may also be awarded for loss of consortium, loss of household services, loss of services of a minor child, loss of part of the body loss of mental and intellectual functioning, loss of enjoyment of life, loss of inheritance, bystander emotional and mental anguish, loss of chance, pecuniary loss, loss of love and affection, and funeral and burial expenses. Furthermore punitive damages are routinely sought in cases where the responsible party was intoxicated or grossly negligent in any manner.
As a Houston car accident attorney we concentrate on cases involving serious injury and/or death. We rely on intensive case preparation which may involve one or all of the following:
Case preparation
Accident scene investigation with photographs, photographs of the injured victim are taken before healing, all witnesses are interviewed, medical records are retrieved, experts in the medical, economic, reconstructive, and many other fields may be interviewed and/or retained. State of the art demonstrative evidence may also be compiled, including computer simulations or reenactments, medical illustrations, flow charts on damages, scaled models, and day in the life video projections may be produced. We have nationwide networking capabilities with the capacity of using national database exchanges. Case preparation is generally followed by comprehensive legal and factual investigations. We have a reputation for being committed to the highest ethical standards. Our relationships with our auto accident clients are always privileged. Everything the law firm learns about you may remain confidential, and we will honor and preserve the sanctity of the attorney-client relationship. Therefore, open disclosure of all the information by auto accident victims is highly encouraged. We will also remain on call for you 24 hours for emergencies and home or hospital visits can be arranged, if requested. Transportation can be provided and arranged for you for all necessary visits. Spanish-speaking personnel will be made available to you, If necessary.
Testimonials
We have been helping auto accident victims get justice in Houston, Texas for the last 30 years. As an Houston car accident attorney, we have built our practice on the foundation that the victim injured through no fault of their own is the one most deserving of justice. We are proud to have been honored by Martindale Hubbell with a "very high peer review rating in legal ability and ethical standards". We are also honored with select testimonials from some of our auto accident victims over the years as follows:
"When my husband was tragically killed on his motorcycle not only did Cliff Roberts represent us professionally, he also genuinely cared for my whole family". Cheryl Parsley.
"After speaking with several other personal injury attorneys I chose Cliff Roberts who did an outstanding job for me". Margaret Hudson.
"After my accident and surgery, the biggest fight of my life was against the company where I worked and it's insurance company. Cliff Roberts won that fight for me". Albert Antoine.
"When a careless driver, ran me over on my motorcycle, I was lucky to survive. I broke several bones, and was in the hospital for days. Cliff Roberts did a wonderful job fighting for me and getting my life back on track. I would highly recommend Cliff to anyone that has a serious injury or death case". Layne Chaney.
Tips without a lawyer
So we have developed a list dealing with what not to do when talking to the insurance company alone after a car accident. Do not give them a recorded statement without your lawyer present. Do not sign any of their authorization forms whether they be work or medical authorizations. Do not fix your car until you get pictures first. Do not go to the doctor they recommend. Do not accept the Insurance company's decision on liability. Do not accept any settlement offers they may give you without the advice of your lawyer. Above all, do not sign any releases releasing any of the responsible parties without your lawyer's advice or your case may well be over. This is in spite of the fact you still may have future medical and/or future damages.
What a Houston car accident attorney can do for you
As your lawyer, one of the first things that we will do is get your property damage taken care of at no charge to you. Second if you do not have a doctor, we can always help you get medical treatment. If you cannot afford to go to a doctor we will help you arrange visits with a specialist. If you cannot afford an MRI or a CAT scan, an x-ray or a myelogram, epidural steroid injections or a surgery we can help present options to you to get the care that you deserve while the case is progressing. In the mean time we will be looking at all of the potential insurance coverages that are potentially available to help you on your case. The solvency of each particular defendant will also be reviewed as well as their employer if they were on the job at the time of the accident. Personal injury protection coverage, medical payments coverage, any subrogation interests from the hospital or health insurance coverage, primary coverage, secondary coverage, and excess or umbrella coverages will be investigated.
Our overriding principle belief is the fact that we believe that accident victims deserve compensation. As a result, we strive to recover maximum cash damages for accident victims that are injured through no fault of their own. A majority of these accident cases will settle before trial. However, if a fair cash settlement is not offered, we may file a lawsuit in an effort to force a fair payment in your case. Most importantly, we believe in fighting for you until you get the justice you deserve.
Click on the You Tube video below for more information.