Water Park Lawsuit or Amusement Park Lawsuit? 
If you or your child has been seriously injured or killed at a water park or amusement park you are at the right law firm. Cliff Roberts and his team can review your water park drowning case, roller coaster lawsuit case or amusement park case Nationwide. Cliff has focused on serious injury and death cases for over 25 years. Therefore, he will investigate all serious water park lawsuit cases and also amusement park injuries and deaths.
The evaluation process is free. Also, you will never be charged a dime unless we make a recovery for you.
Nationwide Legal Help
If you or your child has been seriously injured or killed at a water park we know that it may be devastating to the whole family. The sad truth is that a water park drowning is usually preventable. Consequently, when we consider a water park lawsuit, we will relentlessly search for all parties or companies that are responsible for the accident.
Unfortunately, far too many water park accidents are the result of property owner carelessness. Negligence plays a big part in many drownings and near-drowning cases.
In addition, a lack of supervision, lack of life guards, lack of warning signs, or even an actual problem with the premises may be to blame. In addition, premises & product liability laws can help to hold water parks responsible and accountable.
See Cliff Roberts Water Park Lawsuit – Accident site at
Recent Settlement News

 
Cliff Roberts' team recently settled an electrocution injury claim including the comp claim for over 2 million dollars. A carnival ride hit a power line and shocked our client. The client underwent surgeries to the side of his foot as a result of the shock.
Fair ride accident, water park lawsuit, or R

oller coaster lawsuit?
Over 43,000 amusement attraction injuries in 2017
Alarmingly, the U.S. Consumer Product Safety Commission estimates that there were over 43,000 injuries from amusement attractions in 2017 alone.
In addition, Amusement park rides (such as roller coasters, water features/slides, bumper cars, spinning rides, and the like) cause a large number of injuries each year making them ripe for a water park lawsuit or an amusement park lawsuit.
For example,
In July 2017, a ride at the Ohio State Fair in Columbus malfunctioned, killing one man and sending at least seven others to the hospital. The ride – called the Fire Ball – malfunctioned, sending two people airborne and causing more to crash on the platform below. 
Four people died on Thunder River Rapids Ride at Dreamworld, Australia's biggest theme park, on October 25, 2016. 
A ten-year-old tragically died in 2016 while riding the Verruckt – a waterslide at Schlitterbahn Waterpark in Kansas City billed as the tallest in the world. 
On June 14, 2018, the Sand Blaster ride in Daytona Beach, FL, derailed, sending two riders on a 34-foot plunge to the ground. Two other riders were hanging in another car. Six of the 10 passengers were sent to the hospital. 
The U.S. Consumer Product Safety Commission estimated one drowning and at least three near drownings at US water parks in July 2015 alone.
Cliff Roberts will investigate your water park lawsuit, Roller coaster lawsuit and/or fair ride accident once you fill out the free form above.
Water Park Lawsuit or Amusement Park Lawsuit? Who is liable for these accidents?
Cliff will generally look to prove a negligence claim against the Park and its employees or a product liability claim against the manufacturer of a defective ride or both.
Therefore, depending on what caused the injury or death, legal responsibility may rest with the Park's owner, the negligence of the Park's employees, the designer or manufacturer of an Amusement Park ride, layout of the Park or water park features, premises liability, a concession stand owner, or another company entirely different.
Thus, many times there is more than one company that may be wholly or partially at fault and responsible for paying compensation to the victim.
Early Investigation is the key to your case
Whether it is a water park drowning lawsuit, a fair ride accident lawsuit, a roller coaster lawsuit, or an amusement park lawsuit, it is vital to investigate the case as soon as possible. Accordingly, it is important for us to gather:
Photographs/Videos of the scene of the accident including any ride, body of water, or equipment that caused or contributed to the accident,
Statements of all Eyewitnesses,
Furthermore, do not give a recorded statement to anyone and do not sign anything without the advice of an Attorney,
911 tape recordings,
EMS paramedic transport logs,
Write down what happened. Your own memory is the best closest to the time of the accident. A detailed narrative of the events should be written down including the date, time of day, the weather, who you were with, how the accident happened, who you think is at fault and what was said after the accident,
Any problems you may have had with the Park related to this accident; and all telephone calls or other conversations you have had regarding the accident,
All police or investigative reports,
Expert review of the cause(s) of the accident,
News, newspapers, or television broadcast copies,
The medical care received after the accident including all medical records and autopsy results if performed, and
Save any tickets, waivers, receipts, and/or admission documents to the Park.
What damages are potentially recoverable:
physical and mental pain and suffering,
mental anguish,
disfigurement,
physical and mental impairment,
medical expenses,
loss of earnings,
loss of earning capacity,
consortium
and prejudgment and post judgment interest.
Furthermore, when the responsible party acted with malice, there may be punitive damages.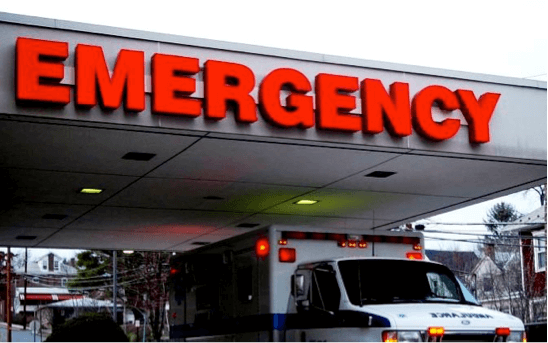 Acceptance of your case:
If we accept your case, then we believe you deserve justice. Therefore, we will immediately begin investigating your case further to see if we believe it will ultimately be successful. Thus, we do not want to waste your time. Accordingly, we will immediately let you know if our investigation shows that we should decline the case.
Amusement park cases or a water park lawsuit cases involving catastrophic injury or death may require costly case preparation which may include one or all of the following: extensive investigation, high tech photography, in depth witness interviews and preparation, detailed medical records retrieved, and experts in the medical, economic, reconstruction and many other fields are generally interviewed and/or retained.
State of the art demonstrative evidence will also generally be compiled, including computer simulations; medical illustrations; flow charts on damages; scaled models; and day-in-the-life video projections. Cliff Roberts has networking capabilities throughout the United States with the capacity of using national database exchanges. A comprehensive legal and factual investigation follows intense case preparation.
Never a fee unless you win:
Cliff will conduct a free initial consultation with you concerning your case. Furthermore, Amusement Park injury and wrongful death cases are handled on a contingency percentage basis – meaning simply, that our fee will be a percentage of any money damage recovery.
There is no charge to the client up front. In addition, there will never be a fee charged to the client unless we make a recovery for the client. In addition, court costs and the related expenses are separate from fees. However, these costs are generally advanced by Cliff Roberts and reimbursed by the client at a later date upon recovery or settlement.
DEADLINE?
The deadline for filing a claim varies by State. Further, it will depend on the facts of each case.
Accordingly, a good Amusement Park accident attorney will tell you that If you do not file your claim by the deadline then you will lose your right to recover any money at all. Finally, attorney Cliff Roberts can tell you the specific deadline in your case.
In conclusion, it is very important that you take action now. Please e-mail us the free case review form. Our evaluation is free and confidential.