Why hire a mesothelioma lawyer?
Persons breathing air may breathe in asbestos fibers. Continued exposure to these fibers can increase the amount of fibers that remain in the lung. Fibers in the lung may cause serious lung diseases. Ultimately, you may end up with serious illness in the form of asbestosis, lung cancer, or mesothelioma.
The potential complications from asbestosis, lung cancer, or mesothelioma can be financially and physically devastating. Therefore, you should hire the best lawyer available for your case. Furthermore, you want to hire a lawyer that has good chance at success. Attorney Cliff Roberts works with an experienced team of lawyers nationwide. They have the resources to fight for you.
Every case must stand on its own merits. Past success does not guarantee future recovery. Yet, our team of lawyers with decades of experience have achieved verdicts or settlements close to four billion dollars. You will never pay us anything unless we make a recovery for you.
Mesothelioma victims deserve maximum compensation and justice!
 What are past and present uses of asbestos?
Asbestos is the name given to fibrous silicate minerals mined for their useful properties. Thermal insulation, chemical and thermal stability, and high tensile strength are examples.
Throughout the 20th century, asbestos was incorporated into thousands of construction and products. This included fire-retardant coatings, concrete and cement, bricks, pipes, gaskets, and insulation. Similarly, it is in drywall, flooring, roofing, joint compound, paints and sealants. Also, it is in electrical appliances, plastics, rubber, mattresses, flowerpots, lawn furniture, hats and gloves.
Asbestos is still found in buildings, roads, homes, schools, factories, ships, trains and automobiles. Furthermore, some automobile brakes and clutches, roofing materials and several other construction products still contain asbestos.
Over 75 Occupations with a risk of asbestos
Asbestos mining
Asbestos plant workers
Boiler workers
Construction workers
Firefighters
Industrial workers
Insulators
Factory workers
Power plant workers
Shipyard workers
Textile mill workers
Construction
Ship and boat building and repairing
Agricultural
Industrial and chemicals
Railroads
Hospitals
Miscellaneous nonmetallic mineral and stone products
General government
Blast furnaces, steelworks, rolling and finishing mills
Electrical light and power
Elementary and secondary schools
Other manufacturing industries
Auto mechanics
Blacksmiths
Carpenters
Cement plant workers
Chemical plant workers
Engineers
HVAC mechanics
Electricians
Linotype technicians
Metal workers
Oil refinery workers
Paper mill workers
Plumbers
Railroad workers
Steel mill workers and more.
What are the health effects of asbestos exposure?
Asbestosis

– Asbestosis is a long-term non-cancer disease of the lungs. Inhaling asbestos fibers irritates the lung. In addition, it causes the tissues to scar. Further, the scarring makes it hard for oxygen to get into the blood. Asbestosis symptoms include shortness of breath and a crackling sound in the lungs.
Lung Cancer – Lung cancer causes the largest number of deaths related to asbestos. Persons in the mining, milling, and manufacturing of asbestos can develop lung cancer. The most common symptoms of lung cancer are coughing and a change in breathing. Other symptoms include shortness of breath, persistent chest pains, hoarseness, and anemia. People near asbestos that smoke have an increased risk of developing lung cancer.
Mesothelioma – Mesothelioma is cancer found in the lining of the lung, chest, and heart. Furthermore, it is found in the abdomen also. Most importantly, we know that most cases are due to exposure to asbestos. Also, this disease may not show up until many years after asbestos exposure. Therefore, great efforts are now made to prevent children from exposure. Treatment of mesothelioma may include surgery, radiation, and chemotherapy. Also, supportive treatments can help relieve symptoms.
Colon cancer, esophageal cancer, and laryngeal cancer 

–

T

hese cancers can be equally as devastating and can be caused by exposure to asbestos.
Mesothelioma lung cancer is a rare form of cancer that affects the cells that are lining the lungs. The most common form of mesothelioma is pleural mesothelioma which is a cancer of the lung lining. In this type of cancer, malignant tumors form on the pleura, which is the lining of the lung. Other forms of mesothelioma attack the peritoneum and the pericardium. Both forms of mesothelioma can be caused by exposure to asbestos.
Asbestos is a special fiber that was used widely in various industries, including ceiling and floor tiles, fireproofing equipment and home equipment. Asbestos has been among the leading causes of lung cancer. In addition to the lung cancer risk factors, asbestos exposure can cause mesothelioma lung cancer, and asbestosis.
Asbestos exposure has caused lung cancer in the bodies of shipbuilders, pipe fitters, drywallers, automobile repair workers, firemen, coal miners, cement workers, insulation and flood installers, welders, and other industrial workers. Further, the spouses of industrial workers have been known to be at a higher lung cancer risk because they often breathe in the fibers brought home on clothes.
Mesothelioma lung cancer has a long incubation period. It can be between 10 to 50 years. Symptoms will not appear until long after the initial exposure to asbestos.
The early symptoms of mesothelioma can also resemble pneumonia. They include shortness of breath, difficulty breathing, a persistent cough, and chest and abdominal pain. There is often fluid buildup between the lung lining and the chest cavity. This can lead to shortness of breath and pain.
There is no absolute cure for mesothelioma lung cancer. However, the disease can be treated with chemotherapy, surgery, pneumonectomy, radiation therapy, and gene therapy.
What Are My Legal rights?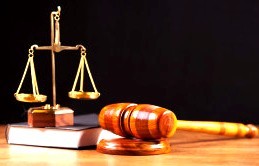 A good mesothelioma lawyer can walk you through all of the important mesothelioma laws. Frankly, the lawyer you choose should handle everything for you. They will help you choose to file a lawsuit or seek a settlement. It may actually be best for you not to ever step one foot in the courtroom. Asbestos trust fund claims, VA handicap guarantees and out-of-court settlements may be best for you.
It has been reported that Bankrupt organizations have over $30 billion in trust assets to pay victims. These bankruptcy trusts developed after several companies that mined asbestos, produced products containing asbestos, or used large amounts of asbestos-filled materials in their operations found they could not sufficiently pay the settlements and jury awards that came out of these asbestos lawsuits.
To file a claim with a trust, you usually have to prove that you or your loved one was exposed at a particular work site or that exposure resulted from a particular product. Many asbestos trusts have also set exposure and medical criteria that set a baseline for those looking to seek compensation.
Common trust fund requirements for establishing a mesothelioma claim include:
Date(s) victim was exposed to asbestos,

Workplace(s) where the asbestos exposure occurred,

Diagnosis of mesothelioma or other asbestos-related disease,

The products or materials used that contain asbestos.
Other criteria may need to be met for payment of a claim depending on the trust fund.
There are two types of legal claims. Personal injury and wrongful death claims. The goal of filing either claim is to place cash in the hands of somebody who deserves it and to send a message to the company responsible.
With thousands of people filing lawsuits over the past few decades, asbestos litigation has become one of the most expensive and intricate types of lawsuits in the history of United States. The majority of asbestos claims are made up of plaintiffs who have been diagnosed and are suffering from  malignant  mesothelioma  or other diseases after prolonged exposure to asbestos in the workplace. After a mesothelioma diagnosis, you might feel somewhat helpless. But we believe just the opposite. We believe you hold the power to fight back against the very companies that caused your asbestos cancer in the first place. The power to file a lawsuit or claim is the great equalizer.
While we know that no amount of money will ever make up for your illness, that doesn't mean that you don't deserve justice in the way of maximum compensation. A successful outcome in your lawsuit means that you will have the ability to pay for costly medical bills, treatments, pills and surgery. It can also provide peace of mind and security for you and your family for years to come.
Filing a mesothelioma lawsuit is about so much more than compensation. It's about taking a stand against reckless corporations that put profit over people. Hitting them in the pocket book is the best way to get them to listen. Making them pay for their irresponsible actions is the best way to influence their behavior in the future. It's the best way to fight back and help others along the way.
When you take a stand, you are fighting for a future free from asbestos exposure and mesothelioma.
Deadline?
The deadline for filing a mesothelioma claim can vary by State. Accordingly, it depends on the facts of each case. If you do not file your claim by the deadline, you may lose your right to recover any money. Cliff Roberts can tell you the specific deadline in your case.
If you have suffered it is very important that you take action now. Please e-mail us the short case review form. Our evaluation is free and confidential.
Why Cliff Roberts and what do you deserve as our client?
You deserve to talk directly with attorney Cliff Roberts within 24 hours of submitting your Free Case Review Form.
You deserve an attorney that has successfully maintained responsibility for over 1000 injury or death claims.
You deserve an attorney that will never charge a fee unless a recovery or settlement is reached for you.
You deserve a persistent and determined attorney with over 25 years experience who is willing to do what it takes for your justice.