Why hire a maritime lawyer?
In waters from coast to coast and in international waters the data is clear. Seamen and other maritime workers suffer serious injury and even death.
The potential complications from a maritime injury can be financially and physically devastating. We believe that while you and your family are in survival mode, the insurance adjuster is working hard to deny your claim or write you the smallest check possible to settle your claim. Therefore, it is imperative that you hire the best maritime attorney you can to level the playing field. You should hire an expert that gives you the best chance for the most money. Attorney Cliff Roberts works with an experienced team of nationwide maritime experts that can help you!
Cliff will never charge you a fee unless you get a cash recovery. In addition, your fee will never increase just because you have a great team of experts on your side. Most importantly, Cliff believes that maritime victims deserve maximum compensation. Your maritime attorney should fight for you as long as it takes to get you the justice you deserve!
Common examples of Maritime claims involve:
Offshore rig injuries
Work boat injuries
Ship injuries
Dredgers
Tugboat and barge injuries
Tanker or cargo ship injuries
Ferry or water taxi injuries
Pile drivers
Inland marine injuries
Offshore oil platform service boats
Fishing boat injuries
Diving injuries
Maritime craft injuries
Dockworker injuries
International maritime injuries
Death claims
Many other types
We understand that maritime accidents and injuries are an unfortunate part of life for those who work in such a risky industry. However, although some accidents can't be prevented, there are other instances in which the employer's negligence causes a seamen to get hurt. Unfortunately, severe lifelong medical issues and disabilities are often the result.
Common examples of maritime injuries:
Crushed fingers, arm, leg or foot
Deep cuts or lacerations
Broken fingers, hand, arm, leg, foot or back
Drowning/Near drowning
Torn muscle or ligament
Traumatic brain or nerve injury
Injury to back and/or neck, including herniated discs and sprains
Death
Thus, any of these injuries may end the career of a sailor, seaman, or any other maritime worker. Similarly, due to the physical demands of working at sea, severe injuries to the hands, arms, feet, legs, knees, hips, neck or back can be catastrophic. Therefore, when you are unable to work, you and your family may suffer severe hardship and you deserve maximum compensation.
Common causes of serious maritime injuries include but are not limited to:

diving accident
faulty or dangerous equipment
crane failure
explosion
fire
blue water merchant seaman
oilfield craftsmen
collision
inland mariner plying maritime trade
lifting accident
slip and fall
employee carelessness
employer carelessness
3rd party carelessness
Injured at sea, lake or inland waterway?
Report the injury.

  Report the injury to your supervisor and make sure that (a) an incident report is completed; and (b) make sure your injury is noted in the vessel's log. If negligence was involved that should be noted as well. Do not give a recorded statement without counsel.
Seek any necessary medical treatment. You should insist on being taken to shore promptly for medical treatment. Once ashore, it is important to remember that you have the right to choose your own medical providers. You have the right to a second opinion. You also have the right to be treated at a facility close to your residence.
Take photos. Take photos of the area where your injury occurred and any equipment you were using at the time of the injury.
Collect witness statements and contact information. Make sure that anyone that witnessed your injury makes a written report to your employer along with the incident report.
Write down what happened. Your own memory is the best closest to the time of injury. Keep detailed notes of the following information:
Names of all fellow crew members (whether or not they saw anything related to you injury);

Names of anyone present at the time of your injury;

What you think caused your injury;

A detailed narrative of the events;

The medical care you got after your injury;

Any problems you may have with your employer related to your injury; and 

All telephone calls or other conversations you have had regarding your injury or your claim.
Maritime Laws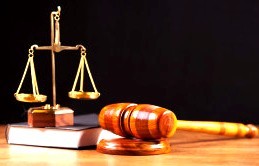 Maritime workers injured while performing jobs on oil drilling platforms, boats and ships in U.S. coastal and inland navigable waterways, or docks and marine terminals, may be able to seek compensation under the Jones Act. This is also known as the Merchant Seaman Protection and Relief Act. In addition, Seamen, longshoremen and other maritime workers may file for benefits to cover health care costs and lost wages. This is associated with their injury on the job. More importantly, whether you are a maritime worker on a boat operating on inland rivers or lakes, crew member of an open-sea vessel or an oil platform worker, you may be covered by the Jones Act and maritime injury laws.
The Jones Act protects seamen if an injury occurs while on the job and it is due to employer negligence. Poor training, lack of safety gear, unsafe work areas, malfunctioning equipment, overexertion and others are some of the instances in which employer negligence causes accidents and injuries. Employers do have the legal obligation to protect their workers while on the job, which includes providing adequate training and safety gear, and a safe environment to work in with functioning equipment.
Benefits under the Jones Act – Monetary damages
a. Physical pain and suffering,
b. Mental pain and anguish,
c. Physical disability,
d. Income lost,
e. Impairment of earning capacity,
f. Medical expenses,
g. Found,
h. "fringe benefits."
Only Seamen are Covered Under the Jones Act.
The Courts have defined a "seaman" as follows:
"A worker who is permanently assigned to a vessel in navigation and
contributes to the function or mission of that vessel with their unique
maritime skills."
Maritime workers who consistently face the "perils of the sea" on a day-to-day basis as they ply their specialized maritime trades aboard vessels which navigate the rivers, lakes and oceans are afforded the protection of The Jones Act. The admiralty courts also define seamen as "all those on board whose labor contributes to the accomplishment of the main objective in which the vessel is engaged."
There are a number of court cases concerning what constitutes a seaman and what constitutes a vessel. Do not assume that because you work on shore or because you are on a rig or other platform that you do not qualify under the Jones Act. Please contact our office for the current state of the law in this regard.
In addition to the Jones Act, seamen are protected by the General Maritime Law. Under the General Maritime Law, every ship owner or operator owes to every member of the crew employed aboard a vessel the duty of providing a vessel in a seaworthy condition and this duty is absolute.
While the Jones Act protects seamen if injured, The Longshore Harbor and Workers' Compensation Act (LHWCA) protects maritime workers whose work is based on shore, but otherwise considered offshore work. Generally speaking, a worker whose job is to load, unload, service, repair or build a vessel found on or near the navigable waters of the United States, or open seas is provided compensation benefits under this Act. The LHWCA protects maritime workers that the Jones Act may not cover.
Another area of protection under Federal Law involves the provisions found
in the Outer Continental Shelf Lands Act. This Act provides protection for maritime workers, other than Jones Act seamen or longshoremen, injured while working aboard a permanent platform or other structure on the Outer Continental Shelf.
The Death on High Seas Act can protect loved ones if a maritime worker dies due to negligence while working at sea. Dependents and spouses are eligible for compensation as long as the accident occurred at least three miles offshore in the United States. Negligence of another party must also be involved.
Regardless of how an injury happened or who is at blame, seamen have the legal right to obtain maintenance and cure benefits while recuperating. Maintenance and cure benefits covers medical care as well as compensation for daily living expenses.
Your maritime lawyer or admiralty lawyer can help you understand the laws covering you.
Deadline
The deadline for filing a claim will depend on the facts of each case. If you do not file your claim by the deadline, you may lose your right to recover any money at all. Cliff Roberts can tell you the specific deadline in your case.
It is very important that you take action now. Please e-mail us the short case review form. Our evaluation is free and confidential.
Why Cliff Roberts and what do you deserve as our client?
You deserve to talk directly with attorney Cliff Roberts within 24 hours of submitting your Free Case Review Form.
You deserve an attorney that has successfully maintained responsibility for over 1000 injury or death claims.
You deserve an attorney that will never charge a fee unless a recovery or settlement is reached for you.
You deserve a persistent and determined attorney with over 25 years experience who is willing to do what it takes for your justice.