Why hire an IVC filter lawyer?
The FDA has received many adverse event reports about IVC filters. Punctured organs, blood vessels, filter fracture and migration to different parts of the body. In catastrophic cases, the IVC filter can break loose and migrate throughout the body. This can cause serious injuries and/or death.
The potential complications from an IVC Filter can be financially and physically devastating. Thus, you should hire the best IVC Filter lawyer available. Furthermore, you want to hire a lawyer that has good chance at success. Attorney Cliff Roberts works with an experienced team of lawyers nationwide. They have the resources to fight for you.
Every case must stand on its own merits. Past success does not guarantee future recovery. Yet, our team of lawyers with decades of experience have achieved verdicts or settlements close to four billion dollars. You will never pay us anything unless we make a recovery for you.
What is an IVC Filter?
An IVC filter (inferior vena cava filter) is a device that surgeons implant in patients to prevent blood clots from entering into a patient's lungs. Inside the human body there is a large vein – the inferior vena cava in the middle of the abdomen. The inferior vena cava is the main vessel returning blood from the lower half of the body to the heart. Some patients have a particular risk of developing a blood clot. These include patients that are diagnosed with deep vein thrombosis. The IVC filter device is an alternative to blood thinning medication.
How is an IVC Filter Implanted?
An IVC filter is usually placed through a large vein in a person's neck or through a person's groin. A surgeon implants a delivery catheter and uses contrast (x-ray dye) to pinpoint the location where the IVC filter goes.
Who Manufactures the IVC Filters?
IVC filters are made by C.R. Bard, Cook Medical Inc., and others. There are three brands in particular that have been the subject of various lawsuits: the Bard Recovery filter, the Bard G2 filter, and the Bard G2 Express filter. Cook Group's Gunther Tulip and Celect have revealed serious concerns as well.
Cook Celect IVC filter problems.
A number of users have reported severe complications and perforations with IVC filters, where the devices tilt out of position, puncture the vena cava or cause other internal injuries.
In a published study, researchers compared the retrievability of two types of inferior vena cava filters, the Cook Celect and Rex Option filters.
In May 2014, the FDA issued a warning about the importance of removing filters within a few  months after the blood clot risk has passed. The recommendations came in response to adverse event reports involving IVC filter perforation, migration, fracture, embolization, and the difficulty of removing the device. The FDA indicated that many of those events may be related to how long the filter had been implanted.
Researchers have also found that the IVC filter perforation rate for Cook Celect filters was 43%, compared to 0% for the Option filters. That comes despite the finding that significant tilting was seen in 16.7% of Option filters, but only 8.9% of Cook Celect filters.
Bard IVC filter problems.
The Bard Recovery IVC filter was placed on the market in 2003. Although the company indicated plans for "long-term success", it was removed from the market just over two years later in October 2005.
While a Bard Recovery IVC filter recall was never officially issued, the Bard G2 IVC filter was introduced as a replacement product. It was reported to provide "enhanced fracture resistance", "improved centering" and "increased migration resistance." However, both of Bard's IVC filters have been found to be prone to fractures and failures. Studies have confirmed that the Bard Recovery IVC filter and Bard G2 IVC filter have a particularly high rate or failures and other problems that could cause serious injuries.
Pieces of the IVC filters appear to be prone to break or fracture, allowing pieces to flow through the bloodstream travel to the heart, lungs or cause other internal punctures which may be life threatening.
According to another published study, the Bard Recovery Filter system failure rate was 25% and the Bard G2 Filter system failure rate was about 12%. Researchers did recommend an immediate halt to the use of the Bard IVC filters to protect patients.
 

Lawsuits are being filed.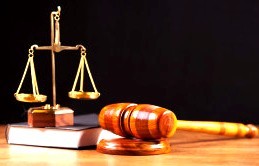 Our legal team is evaluating IVC filter cases filed throughout the United States.
Concerns about the safety of removable IVC filters first emerged in August 2010. The FDA issued an alert about the risk of problems with filters at that time. The agency indicated that it had received more than 900 adverse event reports, including 328 where the IVC filter broke free and migrating through the body, 146 where components broke loose, 70 involving perforation of the inferior vena cava and 56 involved the filter fracturing.
If an IVC filter fractures in a patient's body the filter, or parts of it, can migrate causing injuries including:
Perforation of the heart

Perforation of the lungs

Hemorrhagic pericardial effusion (blood around the heart)

Cardiac tamponade (disruption of the heart caused by excess fluid)

Ventricular tachycardia (accelerated heart beat)

Puncturing of the vena cava
In many cases, the problems require emergency treatment for the blood clot filter removal, which can even result in open heart surgery in some cases.
Individuals who have experienced a fracture, failure or migration of their device may be able to obtain compensation from the manufacturer. This is as a result of the allegedly negligent and defective design of these products.
An IVC filter lawsuit that we file may be placed in a Multidistrict Litigation. The Judicial Panel on Multidistrict Litigation has consolidated Bard lawsuits in the District of Arizona and has consolidated Cook Medical lawsuits in the Southern District of Indiana.
DEADLINE?
The deadline for filing an IVC Filter claim varies by State. Accordingly, it depends on the facts of each case. If you do not file your claim by the deadline, you may lose your right to recover any money.
If you have suffered with an IVC Filter it is important that you take action now. Please e-mail us the short case review form. Our evaluation is free and confidential.
Why Cliff Roberts and what do you deserve as our client?
You deserve to talk directly with attorney Cliff Roberts within 24 hours of submitting your Free Case Review Form.
You deserve an attorney that has successfully maintained responsibility for over 1000 injury or death claims.
You deserve an attorney that will never charge a fee unless a recovery or settlement is reached for you.
You deserve a persistent and determined attorney with over 25 years experience who is willing to do what it takes for your justice.