Personal injury cases governed by maritime law raise unique issues. For sailors hurt on the job, recovering compensation in a maritime lawsuit can be complex. The Jones Act, also known as the Merchant Marine Act of 1920, is a federal law that protects American maritime workers. It deals with matters including marine commerce, marine navigation, marine salvaging, shipping, sailors, and the transportation of passengers and goods by sea. This law carries a much lower burden of proof for negligence than standard personal injury claims. Jones Act claims may also be worth much more than workers' compensation benefits or certain personal injury settlements. It sets forth the rights of injured victims who qualify as seamen. A seaman is a male or female crew member whose service meets certain requirements under the act. This determination alone will often require consultation with an admiralty lawyer. If the Jones Act applies, the injured crew member will be entitled to a jury trial and other protections similar to those afforded to injured railroad workers. The purpose of the legislation is to provide a fair process for sailors to file a negligence claim and receive compensation from their employer. Should the negligent act of an employer or coworker result in death, surviving family members are permitted to file suit.  A proper investigation of your case by an admiralty lawyer can make the difference between getting the justice you deserve and going home empty handed. Statutory time limits to file your case make it important for you to speak to a maritime lawyer about filing your claim today.
How a Maritime lawyer Can Help You
Maritime law, also referred to as admiralty law, consists of the statutes and case precedents that govern legal disputes originating on navigable waters. A large river that flows into the ocean or crosses state lines would fall within maritime jurisdiction. A lake entirely within a single state would not. Other examples include commercial accidents resulting in damage, seamen injuries, and hazardous spills. Maritime law can also apply to piracy and criminal activity, and liens against a ship. In addition, jurisdiction has been upheld in recreational boating accidents that occur on navigable waters. Cases in which maritime law applies are heard in federal court. Our team of admiralty lawyers may file suit in state court but federal law will still apply. Maritime laws are enacted by Congress in order to regulate commerce with foreign countries and between the states.
The shipping of cargo is the primary activity conducted in the open ocean. Following an accident, litigation can arise over who is responsible for the lost or damaged cargo. Admiralty lawyers may also deal with disputes concerning salvage awards. Employees who do not qualify as seamen under the Jones Act have other means available for collecting injury compensation. The Doctrine of Unseaworthiness imposes a duty on ship owners to maintain and equip their vessels properly. If they do not, they will be liable for any resulting injuries to crew members. Similarly, the law of "maintenance and cure" requires employers to pay the expenses of injured crew members following an accident. This law can be a life saver for workers that are living paycheck to paycheck as a maritime lawsuit may takes several months to resolve.
Federal maritime law combines modern legislation, centuries-old doctrines, international treaties, private contracts, and more into a single set of interdependent legal rules. Even in coastal cities, most personal injury lawyers are not proficient in admiralty law, and will not accept these cases. Those with legal rights or interests that may be affected by this area of the law are strongly encouraged to retain a maritime lawyer.
History of Admiralty Law
Admiralty law of the United States was introduced through admiralty cases arising after the adoption of the U.S. Constitution in 1789. Many American lawyers who were prominent in the American Revolution were admiralty and maritime lawyers in their private lives. Those included are Alexander Hamilton in New York and John Adams in Massachusetts.
Personal injuries to Cruise Ship Passengers
Ship owners owe a duty of reasonable care to passengers. Passengers who are injured on ships may file a lawsuit as if they had been injured on land through the negligence of a third party. The passenger bears the burden of proving that the ship owner was negligent. While the statute of limitations may generally be three years, suits against cruise lines must usually be brought within one year because of limitations contained in the passenger ticket. Notice requirements in the ticket may require a formal notice to be brought within six months of the injury.
Recreational Boating Accidents on Navigable Waters
Given the nature of boating and yachting along with the direct and nature perils of the sea, boating injuries can be caused by many different things. Many people think that since they were simply on the water, they assumed all risks associated with the activity. This is not true. It is very important that people injured while boating are aware that their negligent claims could be governed by maritime law as opposed to state law. Often different damages can be recovered, there could be a shorter time frame for which a maritime lawsuit has to be filed in court.
Maritime lawyers commonly handle personal injuries and deaths involving Jet Skis & Wave Runners, yachts, Inflatable & Semi Rigid Inflatable Boats, Sailboats, Airboats, Kayaks, Paddleboards and Canoes. Examples of negligent situations are:
Operating at a high speed;
Hitting a big wave or wake at an unsafe speed or angle;
Collisions with other watercraft
Ejections from the boat due to improper operation or deciding to navigate in heavy weather;
Overcrowding & Overloading
Contact with propellers;
Failing to keep a lookout while a guest is skiing or tubing;
Not knowing the navigational rules;
Defective boat construction or repair;
Defective boat design; and
Impacting a fixed object, such as a navigational aid, pier or bridge.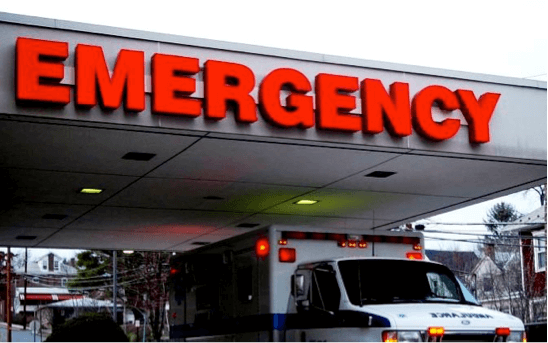 Crew Member Injury or Accident
A seaman who is injured may sue his employer and/or ship owner under theories of Jones Act negligence, unseaworthiness, "maintenance and cure", unearned or sick wages, wrongful discharge from employment, earned wages and additional claims.
Scuba Diving & Snorkeling Accidents
Hundreds of people are injured in Scuba diving & snorkeling accidents each year. To ensure the safety of their scuba divers and snorkelers, dive companies must follow standard policies, procedures, and U.S. Coast Guard regulations. All too often scuba diving and snorkeling companies fail to follow standard procedures and cut corners on safety.  You should seek the advice of experienced admiralty attorneys familiar with handling types of scuba diving & snorkeling cases including accidents resulting from dangerous water conditions, inadequate training, inadequate supervision, faulty or improperly maintained equipment, and diver operator negligence.
Commercial Fisherman Accident and Injury
Commercial fishing is the most dangerous job in the United States. It is physically demanding, and the conditions are tough. If you are hurt on a commercial fishing boat, the law protects you. The boat owner and/or operator may be obliged to pay for your immediate medical care as well as a daily wages until you are able to return to work or your medical condition improves. In addition, you may have a claim for other compensation if the slightest negligence on the part of your employer contributed to your accident. Common accidents aboard commercial fishing boats for which you may be entitled to compensation include:
Defective or improperly maintained equipment
Slip and falls due to slippery ladders, gangways and decks
Hands and fingers crushed or severed because of improperly secured hatches and portholes
Limbs caught up in machinery, cables, rigging and netting
Trip and falls due to clutter placed on the deck
Falls though open hatches
Excessive pulling and lifting
Overloaded pots and nets
Improper operation of machinery by captain or fellow crewmembers
Crane or Winch failures
Working in too rough of conditions
Broken safety guards
Hiring a maritime attorney knowledgeable in this specialized area of the law can be the difference in your case.  Maritime law is very different from land based workers compensation law with its own filing deadlines and pleading requirements. A qualified maritime lawyer knows the right questions to ask the operator and witnesses in order to give you the best chance at obtaining the just compensation you deserve.
Our overriding principle belief is the fact that we believe that maritime victims deserve compensation. As a result, our attorneys strive to recover maximum cash damages for victims that are injured through no fault of their own. A majority of these cases will settle before trial. However, if a fair cash settlement is not offered, we may file a lawsuit in an effort to force a fair payment in your case. Most importantly, we believe in fighting for you until you get the justice you deserve. Click on the You Tube video below for more information.
If you or a loved one has been injured or killed and would like to learn more about your legal rights under maritime law, feel free to contact Cliff Roberts Firm at 713-777-4558.