Why hire an Invokana lawyer?
There is extensive evidence that shows that the type 2 diabetes drug Invokana can cause serious complications. Invokana has been linked to cases of limb amputation, kidney failure, heart attack, and also ketoacidosis which may lead to a diabetic coma.
The potential complications from Invokana can be financially and physically devastating. Therefore, it is vital to hire the best Invokana lawyer available for your case. You want to hire a lawyer that gives you the best chance for success. Attorney Cliff Roberts works with an experienced team of nationwide Invokana experts. They have the resources to fight for you.
Every case must stand on its own merits. Past success does not guarantee future recovery. Yet, our team of lawyers with decades of experience have achieved verdicts or settlements close to four billion dollars.
Cliff will never charge you a fee unless you get a cash recovery. In addition, your fee will never increase just because you have a great team of experts on your side. Most importantly, Cliff believes that Invokana victims deserve justice. Cliff will seek maximum compensation for your injuries.
What is Invokana?
Invokana (canagliflozin) is a type 2 diabetes drug that is used to help individuals control high blood sugar. It was first introduced by Johnson & Johnson's subsidiary Janssen Pharmaceuticals in 2014 as a new class of diabetes drug. Without control, people with high blood sugar do have a risk of kidney damage, nerve issues, blindness, sexual function problems, and limb loss. Common side effects include the following:
Dry mouth

Lightheadedness

Dizziness

Frequent urination
Invokana has been linked to more serious problems:
Renal Impairment and Kidney Failure
In the May 2015, the Institute for Safe Medication Practices (ISMP) warned that Invokana was linked to over 457 serious adverse events in its first 12 months on the market. This included 54 reports of renal impairment or kidney failure.
The manufacturer, Janssen Pharmaceuticals, warns:
Do not take Invokana if you have severe kidney problems or if you are on dialysis.
Before you take Invokana, tell your doctor if you have any kidney problems.
Invokana can cause serious side effects, including kidney problems.
The kidneys are responsible for filtering blood, removing wastes and toxins, and balancing fluid levels. Kidney failure occurs when the filtration system in the kidneys is damaged and stops working.
Ketoacidosis
Ketoacidosis is a serious complication of diabetes that can occur when your body produces high levels of blood acids called ketones. The condition can develop when your body can't produce enough insulin.
Ketoacidosis Symptoms
Difficulty breathing

Nausea

Vomiting

Abdominal pain

Confusion

Fatigue

Sleepiness

Risk of lower limb amputation
Limb amputation risks
Reports indicate that the European Medicines Agency's (EMA) Pharmacovigilance Risk Assessment Committee (PRAC) has requested more information from Johnson & Johnson regarding the risk of lower-limb amputations. If a correlation is discovered that links Invokana to lower-limb amputations, doctors will need to reevaluate the way in which the medication is prescribed.
According to a review by EMA, 7 in every 1,000 people who took Invokana 100-mg for one year experience a toe amputation. This number is in comparison to the 5 in 1,000 taking the 300-mg dose and the 3 in 1,000 whick took a placebo. The studies are based on results from an ongoing clinical trial called Canagliflozin Cardiovascular Assessment Study or CANVAS.
The study is studying roughly 2,000 patients with type 2 diabetes. The groups taking Invokana are showing a higher rate of amputation in the lower limbs.
Stroke or Heart attack
In January, 2013, Janssen Pharmaceuticals presented information to the FDA on the increase of Type 2 diabetes in the United States and the benefits associated with their new drug, Invokana. During the question and answer session, Dr. Sidney Wolfe raised questions about the safety of Invokana. One pressing concern voiced by Wolfe was blood clots which could lead to heart attacks.
In studies presented by Janssen, thirteen patients taking Invokana suffered cardiovascular events. Further, Wolfe demonstrated that the heart attack risk for Invokana (canagliflozin) users was as much as one and a half times greater than those in the gliflozin group. Hematocrit is the concentration of red bloods cells and in women, the normal concentration of hematocrit is 40 percent and the normal concentration in men is 45 percent. Any higher levels can increase the risk of a blood clot which, in turn, causes a heart attack or stroke.
Wolfe believed that a full one-quarter of Invokana users would develop a hematocrit of 47 percent. This would be a "very dangerous range."
FDA biostatistician Dr. Mat Soukop testified before the panel regarding the number of patients taking Invokana who suffered a cardiovascular event during the first 30 days of taking the drug. Soukop placed Invokana's Hazard Ratio at 6.9, giving patients taking Invokana a significant increase in the risk of a cardiovascular event during the first 30 days of treatment. After the initial thirty days, those cardiovascular risks appeared to decrease.
FDA official Dr. Hyon Kwon noted an increased incidence of "early cardiovascular events" associated with canagliflozin in patients already at an increased risk for heart complications. It was noted that adults with type 2 diabetes are already at least twice as likely to suffer heart disease or stroke than people without diabetes. He referred to the so-called CANVAS trial, a study involving 4,300 patients that looked specifically at Invokana's potential cardiovascular risks.
Noting the serious concerns expressed by Doctor Wolfe and Doctor Kwon, the FDA ordered Janssen Pharmaceuticals to perform follow up studies. This clinical trial will investigate Invokana's potential risks for cardiovascular health. But the medical community may be forced to wait until April of 2017 for the results. The agency gave Janssen four years to complete its post marketing trials.
FDA issued warnings
On May 15, 2015, the FDA issued warnings. The warnings mention Invokana and other SGLT2 inhibitors linking to diabetic ketoacidosis. This is also known as DKA, diabetic acidosis, metabolic ketoacidosis or ketoacidosis. Between March 2013 and June 6, 2014, the FDA's Adverse Events Reporting System, had at least 20 cases of DKA.
On Dec. 4, 2015, the FDA announced new warnings about the products' labeling about ketoacidosis. The new labels will include information about the side effects. It also includes prescribing and monitoring recommendations for healthcare providers.
Between March 2013 and October 2014, the FDA received 19 reports of patients on SGLT2 inhibitors who developed life-threatening complications of urinary tract infections, such as blood infections (urosepsis) and kidney infections (pyelonephritis). All 19 patients were hospitalized, and some actually needed dialysis to treat kidney failure.
In May 2016, the Food and Drug Administration issued a Safety Labeling Change with warnings and precautions concerning Acute Kidney Injury and Impairment in Renal Function stating the drug causes intravascular volume contraction  and can cause renal impairment. The FDA states that there have been post marketing reports of acute kidney injury, some requiring hospitalization and dialysis, in patients receiving the drug; some reports involved patients younger than 65 years of age.
On May 18, 2016, the Food and Drug Administration issued a drug safety communication informing the public and those in the medical field of the issues involving Invokana and the potential connection with leg, foot, and toe amputations.
The FDA warns patients to be aware of soreness, pain, infections, or ulcers in the feet or legs and to notify their doctors immediately. The FDA has stated that based on ongoing clinical data individuals treated with Invokana are twice as likely to require toe, foot, or leg amputations than those taking a placebo. They urge healthcare providers to report adverse events of amputation while they continue to evaluate the the drug.
Also, the FDA on June 14, 2016 warned about the risk of acute kidney injury with Invokana, Invokamet, Farxiga, Xigduo XR. From March 2013 to October 2015, the FDA received at least 101 reports of of acute kidney injury, Some required emergency hospitalization and dialysis treatment.
Invokana users with any of these symptoms should contact their doctor right away. The FDA cautions patients to talk to their doctor first before stopping the medication.
Lawsuits nationwide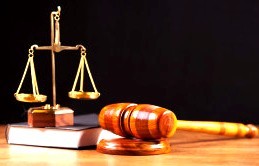 Patients are suing Johnson & Johnson all over the country by way of an Invokana lawsuit. The majority of the cases so far involve patients that are suing over harm to their kidneys allegedly caused by the drug. In September 2016, an Invokana attorney has asked the Judicial Panel on Multidistrict Litigation to consolidate over 50 individual lawsuits.
Most of the lawsuits concern kidney complications after taking the drug. The FDA's recent warnings do mention that the drug can cause life-threatening kidney harm. This drug can cause a worse acute kidney injury than was previously thought.
The lawsuits state the manufacturer failed to warn patients and physicians of the increased risks of serious complications as a result of taking Invokana. Furthermore, if the manufacturer had properly warned, then doctors would have prescribed a medication other than Invokana for patients with type 2 diabetes. Also, patients would have had their health monitored on a more frequent basis for potential signs of heart issues, renal impairment, and high level of ketones.
Mitsubishi Tanabe Pharma developed Invokana. Janssen, a division of Johnson & Johnson, marketed Invokana. Accordingly, we believe they should all be held accountable. We also believe they failed to warn patients and doctors about the more serious side effects of Invokana.
Deadline?
The deadline for filing an Invokana claim varies by State. It will depend on the facts of each case. A good Invokana attorney will tell you that If you do not file your claim by the deadline you will lose your right to recover any money at all. Cliff Roberts can tell you the specific deadline in your case.
It is very important that you take action now. Please e-mail us the short case review form. Our evaluation is free and confidential.
Why Cliff Roberts and what do you deserve as our client?
You deserve to talk directly with attorney Cliff Roberts within 24 hours of submitting your Free Case Review Form.
You deserve an attorney that has successfully maintained responsibility for over 1000 injury or death claims.
You deserve an attorney that will never charge a fee unless a recovery or settlement is reached for you.
You deserve a persistent and determined attorney with over 25 years experience who is willing to do what it takes for your justice.