Essure® *

WHY HIRE AN ESSURE LAWYER?
The FDA has received many adverse event reports concerning Essure. These complaints from a large number of women have involved serious injuries and even death.
The potential complications from Essure can be financially and physically devastating. Thus, you should hire the best Essure lawyer available for your case. You should also hire a lawyer that has good chance at success. Attorney Cliff Roberts works with an experienced team nationwide. They have the resources to fight for you.
Every case must stand on its own merits. Past success does not guarantee future recovery. Yet, our team of lawyers with decades of experience have achieved verdicts or settlements close to four billion dollars. You will never pay us anything unless we make a recovery for you.
Essure victims deserve compensation!
HOW THE ESSURE CONTRACEPTIVE DEVICE IMPLANT WORKS
The Essure® system is a non-surgical sterilization option for women. This device was for women that wanted permanent birth control without tubal ligation. It is a small device with polyester fibers. It also has two flexible metal coils. The device goes in the fallopian tubes. It goes through the vagina. Over about three months it causes irritation. Also, It causes scar tissue. Thus, sperm should not be able fertilize the eggs.
ESSURE COMPLAINTS
From 2002 through 2015, 9,000 reports were sent to the FDA about Essure®. Reported problems were abdominal pain, heavy and menstrual irregularities, and headache. Similarly, fatigue and weight problems were also reported. Patient-device incompatibility was mentioned. Nickel allergies were too. Most noteworthy, was migration and breakage of the device complaints. The device may be difficult to insert. Finally, it may be difficult to remove.
Shockingly, deaths are also associated with Essure. This was after it failed to prevent pregnancies. Also, birth defects have occurred. Many of the complaining women call themselves "E-sisters".
Essure may exhibit severe side effects. Accordingly, claims are now being filed across the country.
If you are experiencing any Essure problems, the first thing to do is visit a medical professional to identify the cause. A doctor may be able to confirm whether your complications are actually caused by Essure. A doctor will also be able to provide treatment to manage the conditions. If your symptoms are severe you should consider visiting an emergency room immediately.
If you are considering using Essure, it's important to check beforehand whether your body is suited for it. The procedure is difficult. It is expensive to reverse. You may even suffer from long-term complications.
THE FDA
The FDA has been examining safety concerns about Essure. Accordingly, the FDA has now:
1.     Ordered Bayer to get more data on the women with Essure. This is verses women who get their tubes tied.
2.     Required Bayer to add a warning on the box. Thus, a woman can understand the benefits and risks of this device.
CAN I REMOVE MY ESSURE DEVICE?
Although the process is fairly new, patients can reverse the procedure. Removing Essure coils is a surgical procedure which takes about 45 minutes and is conducted under general anesthesia. Openings are made into each fallopian tube and the coils are removed so they remain intact. The openings in the tubes are then sealed.  The entire procedure can cost several thousand dollars.
If you underwent the Essure procedure, and you are reversing it in order to have a child, your chances of pregnancy are not ideal. After Essure removal, your chances are only around 35% – 40%.
ALLEGATIONS IN AN ESSURE LAWSUIT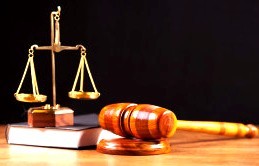 Essure is defective;

Essure is unreasonably dangerous;

Bayer was negligent in the manufacturing of Essure;

Bayer failed to properly test Essure;

Bayer failed to warn doctors and patients of the potential of the device moving and injuring the uterus and fallopian tubes;

Bayer concealed evidence of the dangers of Essure from the government and the public; and

Bayer also misrepresented the safety of the device in its marketing material.
Hundreds of lawsuits have been filed against the manufacturer( Bayer) by women who have suffered severe injuries or abdominal damage when the birth control device moves and punctures the uterus and fallopian tubes. An Essure attorney plead that if doctors and patients had known about the risks of the device they would have chosen a different form of birth control, such as a hysterectomy, salpingectomy, tubal ligation, tubal fulguration, or application of clips.
ESSURE LEGAL ACCOUNTABILITY
Attorney Cliff Roberts believes the manufacturer needs to be accountable. Furthermore, he believes that there was a failure to warn select patients and doctors about the risks of Essure.
If you decided to use Essure to prevent pregnancy and experienced serious complications, you may be entitled to compensation. Essure was marketed as a safe and highly effective for birth control device. It was also marketed as the only permanent form of birth control that didn't require surgery. As studies show this may not be true.
Bayer Healthcare has acknowledged now that their device can cause various complications. The product has put users at risks for serious chronic pains and illnesses. An Essure attorney can help you file a lawsuit in order to fight for the compensation you are justly entitled to.
Cliff has over 25 years experience in fighting for the rights of victims who encountered surprising and unwanted side effects from drugs and medical devices. He has fought large pharmaceutical and also medical corporations no matter their size and can help you with the justice you deserve.
DEADLINE?
The deadline for filing an Essure claim varies by State. Accordingly, it depends on the facts of each case. Most of all, an Essure lawyer can help you protect your rights. If you do not file your claim by the deadline, you may lose your right to recover any money.
If you have suffered with Essure please e-mail us the short case review form. Our evaluation is free and confidential.
Click here for a free case review
*The images on this page on Essure® and logo are for informational purposes. This website is neither affiliated with nor sponsored, endorsed, or approved by Bayer. Lawyer is not associated with Bayer.
Why Cliff Roberts and what do you deserve as our client?
You deserve to talk directly with attorney Cliff Roberts within 24 hours of submitting your Free Case Review Form.
You deserve an attorney that has successfully maintained responsibility for over 1000 injury or death claims.
You deserve an attorney that will never charge a fee unless a recovery or settlement is reached for you.
You deserve a persistent and determined attorney with over 25 years experience who is willing to do what it takes for your justice.