Electricity can Kill.
There are a very large number of severe injuries and deaths each year from electric shock. To kill with electricity is to electrocute. The United States Consumer Product Safety Commission estimates a little more than 400 people die per year from electrocution and that over 4,000 are injured by electrical shocks. We understand the seriousness of these electrical accidents and as an Electrocution Lawyer we are here to help you.
Electrocution Lawyer
The loss of a loved one from an electric shock can be devastating. Also, the expense of an electrical injury can be financially catastrophic. Therefore, you should hire the best electrocution lawyer available. You need to hire a lawyer that has a very good chance at success. Attorney Cliff Roberts works with an experienced team of experts that have the resources to fight for you and get the justice you deserve. Cliff reviews these claims all over the United States.
There is no electrocution attorney that can guarantee a future recovery. However, Cliff Roberts does have an excellent track record over the last 25 years for recovering money for his shock clients.
Cliff will never charge you a dime unless we make a recovery for you!
A few of our case examples follow:
1. Our client received serious electric shock and burn injuries. Shocked by a high-voltage line. He was cleaning the roof of his company. He was using a bucket man lift truck. Thereafter, he was shocked by arcing electricity. He was life flighted to a burn unit hospital. As a result, he had many surgeries. We sued several parties. The electric company that failed to correct dangerous electrical conditions. In addition, the man lift manufacturer which had defective warning mechanisms and inadequate instructions. Finally, the employer had violated OSHA and the NESC. The result was a beneficial confidential settlement being reached after lawsuit discovery.
2. Our client was instructed to pull copper wire out of a junction box. He received a severe electrical shock. 42 days later he died. We sued the employer, the electric company, and the Department of Transportation contractor. We alleged that they failed to provide a safe workplace. They failed to train employees and subcontractors. In addition, they failed to supervise employees and subcontractors. A beneficial confidential settlement was reached after extensive lawsuit discovery.
3. Our client was in a two man basket crane. He was working on electrical transmission lines. Our client was electrocuted installing jumpers on the lines and died. As a result, we sued the electric company, energy company, and industrial company. We also sued the utility company and infrastructure company.  Also responsible were the consulting and training company. Finally, we sued the crane company, the employer and general contractor. Many acts of negligence, OSHA code, and NESC violations occurred. We requested punitive damages. We proceeded to trial. The case settled for a beneficial confidential amount after a jury trial but before verdict.
Shock cases can happen in many different ways:



Contact with a power line. May be an overhead line, underground line or downed power line. 

a ladder, tree cutting tool, scaffolding, crane, truck, or other high reach equipment touching an exposed electrical current.

a shovel, jackhammer, or or other contact with an underground line.

Accidental contact with exposed electrical sources.

Electrical arc flashed from power lines.

Faulty electrical wiring.

Power cords, electrical cords and extension cords.
Wall outlets.

Lightning.

Defective products such as hair dryers, microwaves, lamps, lights and other electricity-powered items.

Unsafe commercial kitchen or industrial environment.

Faulty lamp, pumps, equipment, wiring, grounding or bonding in a swimming pool.

Many other ways including climbing a tree, flying a kite, fruit picking or other activity.
Common causes
The most common injuries that are sustained when dealing with high voltage are caused by contact with overhead or underground electrical lines. Fatalities are most often attributed to contact with overhead power lines. This is usually the result of contact through equipment, such as ladders, tools and cranes.
Nonfatal electrical injures in construction had contact with wiring, transformers, or other electrical components. Also, contact with the electric current of machines, tools, appliances, or light fixtures cause many injuries.
If a machine or some type of powered tool has a defect that can lead to electrical hazards. Obviously, electrical machines, devices, and tools are not suppose to shock you; yet, shoddy designs and defective parts can cause injury and death.
Work-related accidents happen far too often. Ordering a non-trained employee to work with electricity or having them work with known electrical hazards are some of the ways electrical accidents can happen.
Premises liability issues are common. Electrical injuries occur when wiring or electrical objects are exposed to everyday passers by. Wires hanging down or exposed outlets are two common dangers. Commonly liable property owners include apartment complexes, hotels, stores, and shops.
Maintenance issues and hazards with power lines are a potential problem. Power companies are responsible for running electricity and cables up and down our roads. No ordinary citizen should be exposed to electrical hazards. Things like low-hanging wires and broken poles pose serious hazards. Many times, businesses like cable companies will need to do work near power lines and request that they be turned off. If the power company neglects to do so, that's a tremendous hazard to the workers.
Electrical injuries consist of four main types:

electrocution (fatal),
electric shock,
burns, and
falls caused as a result of contact with electrical energy.
 Electric current can cause injury in three ways:
Cardiac arrest due to the electrical effect on the heart.
Muscle, nerve, and tissue destruction from a current passing through the body.
Thermal burns from contact with the electrical source. The hands, shoulders, heels, and head are common contact points.
Symptoms may include:
Changes in alertness (consciousness).
Broken bones.
Heart attack.
Headache.
Problems with swallowing, vision, or hearing.
Irregular heartbeat.
Muscle spasms and pain.
Numbness or tingling.
Breathing problems or lung failure.
Seizures.
Skin burns.
Neurological problems.
Nerve damage.
Other
Who is responsible?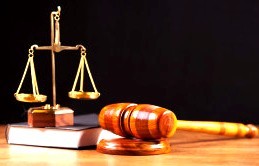 There are many possible responsible parties and theories of Liability. You can see several in our real case examples above.
When we look at the common causes of electrical accidents, we see
defective products where the manufacturer may be to blame,
accidents where the employer or a third party may be at fault,
property owners who expose victims to electrical hazards, and/or
power companies that don't take all the right safety precautions.
Damages claimed may include:
Medical expenses.
Lost wages.
Loss of earning capacity
Pain and suffering.
Mental anguish.
Disability/Impairment.
Disfigurement.
loss of consortium
Funeral expenses.
Loss of care and comfort.
Interest
Other
Punitive damages in certain cases.
Legal Duty of Care
A manufacturer owes the people who buy the product a certain duty, namely, to design and sell a safe product. If a defectively designed product malfunctions and shocks someone, then the manufacturer can be held liable.
Your employer owes you a duty to keep you safe from hazards in the workplace. They also owe you a duty to make sure you're properly trained to use all the necessary equipment, tools, and machinery.
Everyone who owns property or a business owes their customers some duty of care. For homeowners, it's not very significant, but for store-owners and business owners, they owe their guests called invitees a higher duty of care.
Apartment complexes owe their tenants a duty of care. Specifically, these property owners owe it to their invitees and lessees to make sure all their electrical wiring is properly grounded. No wires or lines should be exposed. They also owe a duty to warn against potential dangers.
If you suffer an electric shock injury while you're on someone else's property – be it a business or a private home – your electrocution attorney can sue for compensation if you can prove that the property owner breached the duty of care that they owed you. Often times, that means proving that there was an electrical hazard exposed, and the property owner did nothing to fix it or to warn others.
Power companies
A power company owes a duty to both the general public and other businesses. Power companies owe it to the general public to fix any broken or low-hanging power lines within a reasonable amount of time. They're also responsible for fixing broken poles. Also, when a cable company or a phone company needs to get near power lines, it's the power company's duty to make sure they shut off the electricity in that area.
In general, you may be able to file a lawsuit against a power company under a theory of negligence. The concept is simple: the power company owed a duty to either shut off the power or fix an electrical hazard, and they did not. If you can prove that the power company was negligent, then you can sue them for compensation.
Safety Rules
Planning can help prevent injuries. Walk the job site, figure out the potential risks or dangers, list the steps involved in each task, list the hazards associated with each of those tasks, and plan how to mitigate or eliminate those risks.
Development of safety programs, management commitment, and employee ownership to safety and health could help reduce injuries.
Wearing personal protective equipment such as gloves, hard hats and eye protection could help.
However, far too often these simple strategies are ignored.
Accordingly, the National Electrical Safety Code (NESC) sets certain ground rules. The purpose of the NESC is to safeguard persons during the installation, operation, or maintenance of electrical supply and communication lines, equipment, and associated work practices employed by a public or private electric supply, communications, railway, or similar utility in the exercise of its function as a utility.
OSHA enforces compliance with certain rules. These rules are to promote safety and ensure that America's workforce has a safe environment in which to work. Similarly, the law requires employers to follow certain safety standards. The law imposes a duty to use care with electric lines. In addition, a power company must reduce hazards to life in maintaining power lines. Inspecting wires and other equipment is important. Also, correcting hazards is key. Finally, standards and regulations also include the best safety practices.
However, many electric companies and employers continue to break the laws. Thus, they should pay when injuries and death occur. Similarly, defective products that can cause shock should make the manufacturer liable.
Therefore, the laws may hold electric companies accountable. Employers, manufacturers, and others should all be held accountable when they have breached their duty or the law.
Deadline
The deadline for filing a claim varies by State. It will depend on the facts of each case. If you do not file your claim by the deadline, you may lose your right to recover any money at all. As an Electrocution Lawyer Cliff Roberts can tell you the specific deadline in your case.
It is very important that you take action now. Please e-mail us the short case review form. Our evaluation is free and confidential.
Why Cliff Roberts and what do you deserve as our client?
You deserve to talk directly with attorney Cliff Roberts within 24 hours of submitting your Free Case Review Form.
You deserve an attorney that has successfully maintained responsibility for over 1000 injury or death claims.
You deserve an attorney that will never charge a fee unless a recovery or settlement is reached for you.
You deserve a persistent and determined attorney with over 25 years experience who is willing to do what it takes for your justice.