Catastrophic injury cases deserve Justice
Catastrophic injuries arise in many different forms. They may include brain injuries, neurological injuries, severe burns, amputations, severe spinal cord injuries, blindness, injuries to nerves in the torso, arms, and shoulders (brachial plexus), or multiple fractures which all may potentially lead to death. Whether it is the result of an auto accident, a defective product, a bad pharmaceutical drug, a work-related accident, electrocution, pool accident, asbestos or other intentional or negligent cause, the financial and emotional effects to a victim can be enormous. Often times such injuries result in a lifetime of medical treatment and continuous life-care support. Injured victims that survive may also face years or decades of lost income because of disability. Such injuries can lead to drastic changes in the lives of individuals and the whole family surrounding the victim. Therefore, to help the family, loan advances to clients can be given in select cases subject to the appropriate Disciplinary Rules of Professional Conduct and may include loans for certain medical and living expenses. In addition, the firm may be able to defer certain medical expenses in your case until final settlement.
Investigation
Serious accident cases involving catastrophic injury or death require enormous and costly case preparation which may include one or all of the following: extensive accident scene investigation, high tech photography, in depth witness interviews and preparation, detailed medical records retrieved; experts in the medical, economic, reconstruction and many other fields are generally interviewed and/or retained. State of the art demonstrative evidence will also generally be compiled, including computer simulations; medical illustrations; flow charts on damages; scaled models; and day-in-the-life video projections. Cliff Roberts has networking capabilities throughout the United States with the capacity of using national database exchanges. Case preparation may be followed by a comprehensive legal and factual investigation.
Damages
Pursuing all sources of recovery and every form of damage is a necessity to an injured victim who faces potentially staggering health and life-care costs and lost income. There may be many different parties who bear responsibility for a victim's injuries. In a catastrophic injury case, the amount of insurance available to the victim from the primary defendant frequently is not sufficient to cover all of the victim's medical treatments, lost income, pain and suffering and mental anguish. Most insurance policies generally are not large enough to adequately compensate for the high value of such damages. Therefore, it is crucial to investigate all potential defendants and parties at fault for the accident so that enough insurance is discovered and so that justice can be served.
Compensation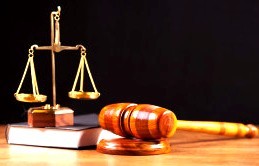 Although Cliff Roberts cannot guarantee a recovery in every case, he will seek the maximum amount of compensation for your case if he accepts it. Money damages that are generally sought for catastrophic accident victims include money for a victim's past and future: physical and mental pain and suffering, mental anguish, disfigurement, physical and mental impairment, medical expenses, loss of earnings, and prejudgment and post judgment interest. In addition, compensation in select cases may also be awarded for loss of consortium, loss of household services, loss of services of a minor child, loss of part of the body, loss of mental and intellectual functioning, loss of enjoyment of life, loss of inheritance, loss of chance, pecuniary loss, loss of love and affection, and funeral and burial expenses. Furthermore, punitive damages may be sought in cases where the responsible party acted with malice.
Deadline
The statute of limitations (deadline for filing a claim) for filing a catastrophic injury lawsuit varies by State and depends on the specific facts of each case. If you do not file your claim by the deadline, you will most likely lose your right to recover any money for your claim. If you or a loved one has been seriously injured or killed please e-mail us the short case review form so that we may evaluate your case against all of the potentially careless or negligent parties. The evaluation process is free and confidential.
Why Cliff Roberts and what do you deserve as our client?
You deserve to talk directly with attorney Cliff Roberts within 24 hours of submitting your Free Case Review Form.
You deserve an attorney that has successfully maintained responsibility for over 1000 injury or death claims.
You deserve an attorney that will never charge a fee unless a recovery or settlement is reached for you.
You deserve a persistent and determined attorney with over 25 years experience who is willing to do what it takes for your justice.